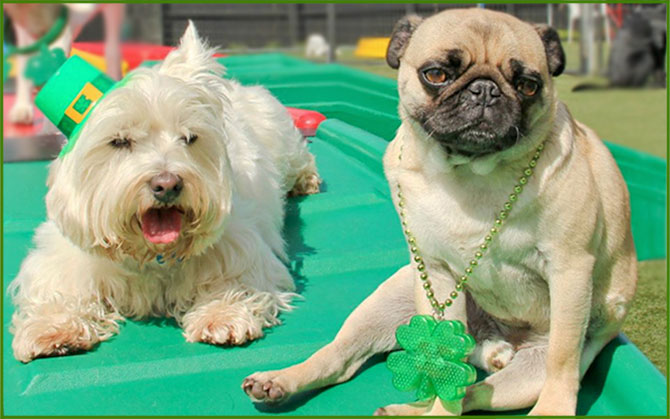 Purr'n Pooch celebrates the luck of the Irish on March 12th in Tinton Falls and March 13 in Wall from 7:00 am to 7:00 pm. Friends in boarding, daycare and our spa and grooming salon will dress is green, enjoy treats, and create shamrock paw print art. There may just be a few lucky dogs and cats who also discover gold (bones) on the PNP playground and cattery.
BOARDING & DAYCARE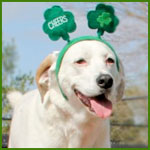 Spring is in the air so be sure to reserve your pet's stay for Spring Break vacations now. You may want to consider scheduling a play session in our daycare or cattery to better acquaint your pet to Purr'n Pooch in advance of his/her initial stay. Cats and dogs enjoy the "suite" life at Purr'n Pooch so be sure to ask about our luxury pet boarding suites and add on packages that include massage, grooming, twilight walks, and "tummy rub" tuck down services.
Learn more about lodging for dogs. >
Learn more about lodging for cats. >
SPA & GROOMING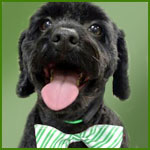 Our cat and dog grooming specialists will effectively clean and groom your pet and never use tranquilizers. We take the time needed to make sure your best friend is comfortable during the entire treatment and enjoys a relaxing experience. Ask our groomers about creative grooming, a trend in pet care for 2013, for your dog or cat. Designs include shamrocks and dyed tails and ears to celebrate the lucky month. Our competitive rates are based on the breed and condition of your pet's coat. Express service is available upon request and availability. Grooming services can be made by an appointment, or added to any boarding or daycare package. To make an appointment, call 732.842.4949 in Tinton Falls or 732.528.8100 in Wall.
Learn more about cat and dog grooming >
MARCH PROMOTIONS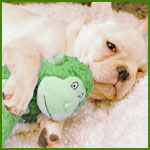 (GOOD THROUGH MARCH 31, 2013)
Sweet Dreams
"Tummy Rubs" tuck down service. Before bedtime your pet will get a soothing rub down/ massage. Special rate of $7 through March 31.
Family Lodging
10% discount off boarding family dogs when the family shares a room. Note: This discount is for the dogs boarding rate only when sharing the same room. Not applicable to cats, suite packages and does not include additional services and taxes.
PURR'N POOCH BOUTIQUE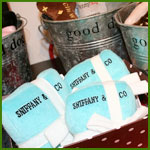 For the convenience of our clients, we offer daily customer service and shopping for on-the-go pet families. Our friends count on us to research the pet products we offer for the highest quality and health and safety standards available on today's market. The bunny has hopped on over to Purr'n Pooch this March with many tasty treats that include cookies in a variety of flavors from Fat Murrays Dog Treats and egg, bunny and butterfly treats.  We now also offer brightly colored collars and leashes from designer Douglas Paquette. We welcome special order requests. If you have any questions or would like to place a special order, contact Helen Shields, Purr'n Pooch's Boutique Manager, at 732-842-4949 or email retail@purrnpooch.com.
PURR'N POOCH FOUNDATION CONGRATULATES OUR 2013 HEROES IN ANIMAL WELFARE AND RESCUE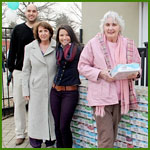 Thank you to those of you who join us for the Purr'n Pooch Foundation for Animals 2nd Annual Grantee Breakfast on February 26. Annual grants are awarded to non-profit animal welfare organizations to be used for day-to-day operations, emergency relief, spay/neuter efforts, veterinary care, equipment, construction, vehicle purchases, educational programs and special projects. Grants were awarded to All Fur Love Animal Rescue, Monmouth County SPCA, Operation Kindness, Cat Assistance Network, Inc., ReRun Horse Rescue, Ramapo-Bergen Animal Refuge, MidAtlantic Bulldog Rescue, New Life Boxer Rescue and the Marine Mammal Stranding Center.