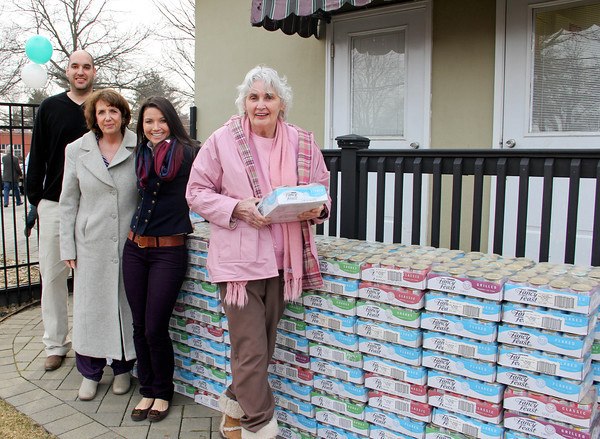 On February 26th at the Purr'n Pooch Pet Resort in Tinton Falls, the Purr'n Pooch Foundation for Animals announced its 2013 grantees in the areas of animal rescue and welfare. Annual grants are awarded to non-profit, no-kill animal welfare organizations to be used for day-to-day operations, emergency relief, spay/neuter efforts, veterinary care, equipment, construction, vehicle purchases, educational programs and special projects.
Grants totaling $14,000 were awarded to All Fur Love Animal Rescue, the Monmouth County SPCA , Operation Kindness, Cat Assistance Network, ReRun Horse Rescue, Ramapo-Bergen Animal Refuge, MidAtlantic Bulldog Rescue, New Life Boxer Rescue and Marine Mammal Stranding Center.
In response to Superstorm Sandy, the Foundation also made thousands of dollars in emergency donations of food and supplies to area charities over the past several months.
"With pure hearts, boundless energy and few resources, our grantees work tirelessly to rescue, heal and restore the confidence and trust of animals in need," said Elizabeth Palazzo Dudick, President, Purr'n Pooch Foundation for Animals. "Our Board is honored to support the inspiring work of unsung heroes in animal welfare."
Visit us on Facebook for pics from the breakfast. If you are a resgistered  501(c)(3)  charity in need, please visit the Purr'n Pooch Foundation for Animals website for grant application guidelines.