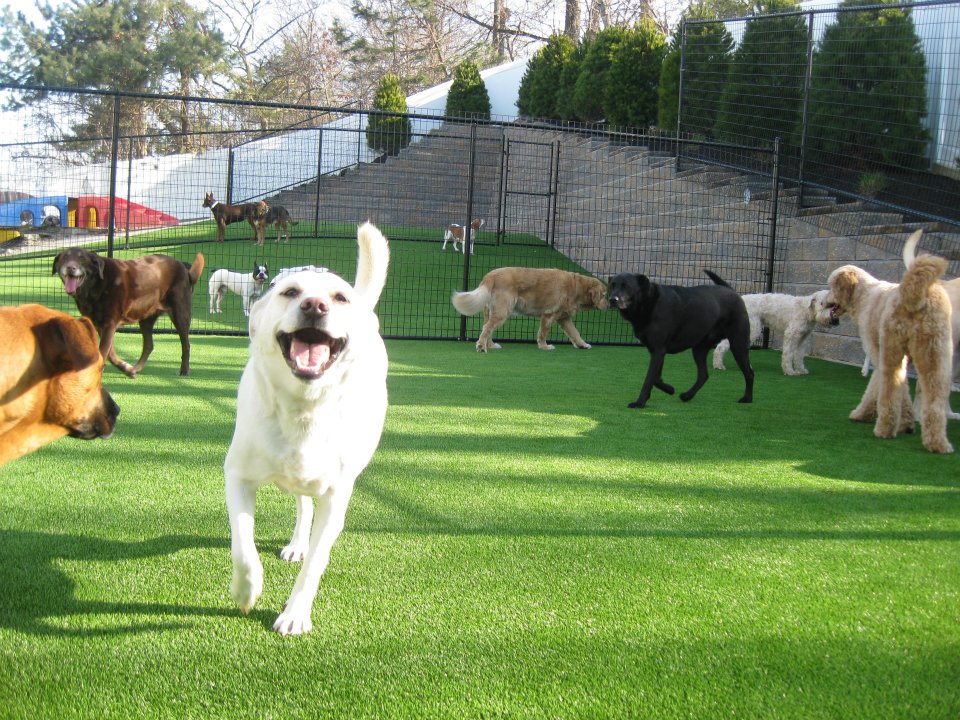 We're in the final stages of renovations to our Wall Township Pet Resort. Renovations to our resorts mean more space and amenities. Our Wall location will soon feature an indoor aquatic center, new waterpark and playgrounds, grooming school, cattery jungle and luxury boarding suites for dogs and cats.
Since Purr'n Pooch was established in 1970, President Dick Palazzo continues to uniquely design and provide the best possible environment for Purr'n Pooch's pet friends.

 With your pets' health and happiness in mind, our new additions will offer pups and cats more freedom to roam, play or just relax; added comfort and pet services; and protection from airborne viruses, allergens, dust and dander with a state-of-the-art ventilation and air purification system.
Today, dogs are already enjoying our expanded outside playground lined with new landscaping, agility courses and top-of-the-line antimicrobial turf. Our pups are lapping up the luxury daily with supervised outdoor games and exercise that sends them home exhausted and happy!
Soon to come will be a new water park and natural rock pool, an indoor aquatic center, spa, luxury dog suites (boasting televisions, leather sofas, porcelain tiles and more), a spacious indoor playroom and training hall.
Cats will also purr for our new "Jungle Room" Cattery, featuring a lavish and calming waterfall and play area. Our innovative cattery was personally designed by Dick Palazzo to house and entertain even the most finicky of cats.
We're eager for our friends to enjoy time at our modern Wall resort by summer 2012. Check back for updates on our progress and information on the upcoming Grand Opening. In the meantime, please call for a visit and tour of our new outdoor playgrounds. Wall Township Location: 732-528-8100, 2424 Route 35, Wall Township, NJ 08736.