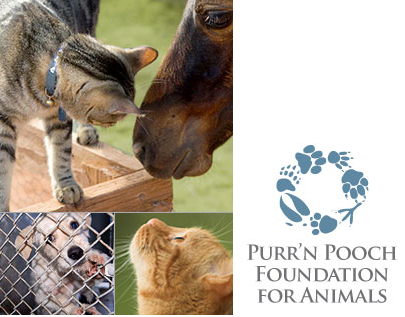 On February 23rd at the Purr'n Pooch Pet Resort in Tinton Falls, the Purr'n Pooch Foundation for Animals announced its 2012 grantees in the areas of animal rescue and welfare. Annual grants are awarded to non-profit, no-kill animal welfare organizations to be used for day-to-day operations, emergency relief, spay/neuter efforts, veterinary care, equipment, construction, vehicle purchases, educational programs and special projects.
Since the foundation was founded in 2010, grants totaling $35,000 have been awarded to nine nonprofit animal rescue organizations. 2012 grantees included the Cat Assistance Network, Greyhound Friends of NJ, Operation Kindness, Project Animal Worldwide, Ramapo-Bergen Animal Refuge, Special Needs K9, and St. Hubert's Animal Welfare Center.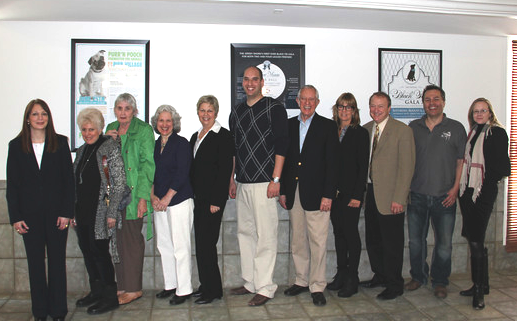 "With pure hearts, boundless energy and few resources, our grantees work tirelessly to rescue, heal and restore the confidence and trust of animals in need," said Elizabeth Palazzo, President, Purr'n Pooch Foundation for Animals. "Our Board is honored to support the inspiring work of unsung heroes in animal welfare."
The Purr'n Pooch Foundation for Animals is a 501(c)(3) non-profit organization that provides financial support and educational resources to assist the efforts of non-profit, no-kill animal welfare and rescue groups across the United States. Visit www.purrnpoochfoundation.org for more information.
Inspiration for the Purr'n Pooch Foundation for Animals
The Purr'n Pooch Pet Resort celebrated its 40th Anniversary in 2010 as a family owned and operated business. To honor the occasion, Dick and Mary Palazzo's daughters Koren and Elizabeth founded the Foundation to continue their legacy of love. Today, the Purr'n Pooch Foundation for Animals is governed by an all-volunteer Board of Trustees whose enthusiasm, dedication and complementary skills have produced a high-functioning team with the sole focus of helping those who help animals.
Board of Trustees
Betsy Palazzo, President
Koren Spadavecchia, Vice President
Shannon Gance, Treasurer
Nicholas H. Dodman, BVMS, MRCVS, DACVB
Wendy McCulloch, DVM
Dick Palazzo
Brian Voynick, DVM