Save the dates for events and promotions
The Palazzo family and the Staff of Purr'n Pooch want to wish everyone a happy and healthy 2020. Help us ring in the New Year with our fun activities planned for the month of January as we kick off the celebration of Purr'n Pooch's 50 year anniversary.
Events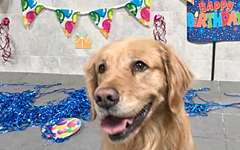 JANUARY BIRTHDAY PARTIES
Tuesday, January 14 ~ Tinton Falls
Thursday, January 16 ~ Wall Township
Maybe a little snowy weather will add to the Birthday fun. Help us celebrate our daycare friends born in the month of January. Pictures will be posted on Facebook.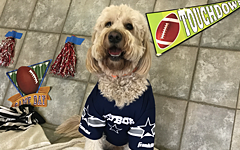 PUPPY BOWL 2020
Friday, January 31
Tinton Falls & Wall Township
Join us for our annual football game in daycare to help celebrate the "Big Game" this weekend Pictures and videos will be posted on Facebook.


Promotions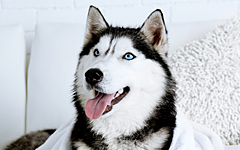 SPA SPECIAL: VANILLA SNOWFLAKE
Pamper your pet with a shampoo that will leave their coats shiny, soft, and healthy. Spa package includes vanilla cookie shampoo, vanilla bean spritz, and teeth brushing. Cost is $18 plus price of bath or grooming.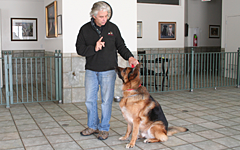 JANUARY TRAINING CLASSES
January is National Train Your Dog Month. Our Certified Dog Trainers (CPDT) specialize in household manners, everyday commands, and prepare your dog to obey instructions at home, in public, and around other dogs. Learn more >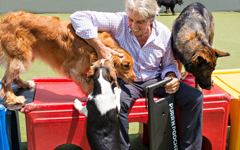 RESORT SPOTLIGHT: PURR'N POOCH PET SHIELD
The Pet Shield is an internationally recognized training tool developed by the owner of Purr'n Pooch Pet Resorts, Dick Palazzo. Learn more >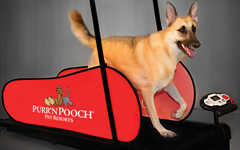 HEALTHY PET, HAPPY PET
Happy and Healthy New Year to all our client humans and furry. At Purr'n Pooch we believe in a healthy lifestyle for us and our pets. Ask about our new doggie treadmill that can be added to your pet's next vacation with us.



PAWSITIVELY NOTEWORTHY DATES


January ~ National Train Your Dog Month
January ~ Walk Your Pet Month
January 1 ~ Happy New Year ~ Office open 2 p.m. to 6 p.m.
January 14 ~ National Dress Up Your Pet Day
January 24 ~ Recognizing Change a Pet's Life Day
January 29 ~ Seeing Eye Guide Dog Anniversary