SAVE THE DATES FOR EVENTS AND PROMOTIONS
September is the month for learning. Children are going back to school and dogs are coming back to Purr 'n Pooch for socialization and training. We have new training classes starting this month and we always welcome new pups to our daycare program. Your pooch can build social skills and play in more than 30 indoor and outdoor play areas.
EVENTS
SEPTEMBER BIRTHDAY PARTIES
Tuesday, September 10 ~ Tinton Falls
Thursday, September 12 ~ Wall Township
Join us as we celebrate our daycare friends born in September. Party games and pictures will be taken on the playground. Photos will be posted on Facebook.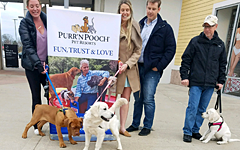 TRAINING CLASSES STARTING NEXT WEEK

Our Certified Pet and Dog Trainers (CPDT) specialize in household manners, everyday commands and prepare your dog to obey instructions at home, in public and around other dogs. Our training uses a reward-based curriculum that's based on positive reinforcement. Best of all, basic dog training with Purr'n Pooch is fun because we enjoy helping your pooch learn and grow! Our classes run for six or seven weeks in our Tinton Falls Resort. Call 732-842-4949 or email info@purrnpooch.com for more information.
Mind Your Manners
Sunday, September 8 ~ 1:00 p.m.
Wednesday, September 11 ~ 6:00 p.m.
Mind Your Manners 2
Sunday, September 8 ~ 2:30 p.m.
Agility for Fun
Sunday, September 8 ~ 4:00 p.m.
Monday, September 9 ~ 6:00 p.m.
Out'n About
Thursday, September 12 ~ 6:00 p.m.
Puppy Basics
Tuesday, September 10 ~ 6:00 p.m.

PROMOTIONS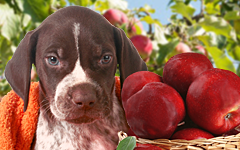 SPA SPECIAL: APPLE
Here comes the fall and sweet smell of apples. Our apple shampoo has a lasting smell and will give extra shine to your pet's coat. Cost is $18 and includes shampoo and teeth brushing. Call 732.842.4949 (Tinton Falls) or 732.528.8100 (Wall Township) to schedule an appointment.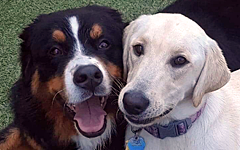 RESORT SPOTLIGHT: REFER A FRIEND PROGRAM
Refer a new client to us and once they register receive a $5 coupon towards your next visit. Coupon can not be used for retail items or combined with any other promotional offer.

PAWSITIVELY NOTEWORTHY DATES


September ~ Disaster Preparedness Month
September ~ Happy, Healthy Cat Month
September ~ Senior Pet Month
September 24-30 ~ National Deaf Dog Awareness Week
September 2 ~ Labor Day: Office Hours 7:00 a.m. – 3:00 p.m.
September 4 ~ National Wildlife Day
Sunday 8 ~ Iguana Awareness Day
September 11 ~ Patriot Day
September 11 ~ National Pet Memorial Day
September 13 ~ Hug your Hound Day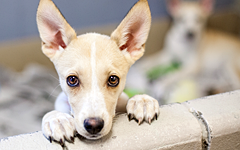 September 26
REMEMBER ME THURSDAY®
Remember Me Thursday is an international social media awareness day that brings
attention to the millions of adoptable pets waiting in shelters and remembers those pets who never got a second chance. Share your rescue pet using #RememberMeThursday.