Save the dates for events and promotions
Summer is a busy time of year for swimming in our pools and hanging out in our shaded back yards. Don't forget to make your best's friends vacation reservation with us. Did you get your tickets for the Purr'n Pooch Foundation for Animals Summer Gala yet? It is always a fun time and for an awesome cause. Check out all the pawsome events and promotions this month.

Events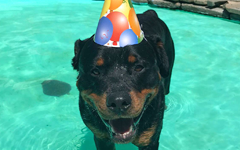 July Birthday Parties
Tuesday, July 9 ~ Tinton Falls
Thursday, July 11 ~ Wall Township
Happy Birthday to all our daycare friends born in July. We will be outside, pool side for our monthly fiesta. Pictures will be posted on Facebook after the party.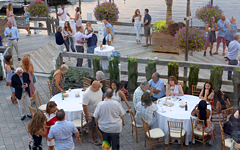 Purr'n Pooch Foundation for Animals Summer Gala
Wednesday, August 14 ~ 6:00 p.m. – 10:00 p.m.
The Channel Cub ~ Monmouth Beach
Join us at the Purr'n Pooch Foundation for Animals 10th Annual Summer Gala as enjoy a spectacular sunset on the Shrewsbury River while raising money for animals in need. The evening will feature live music, open bar, dinner, dancing, raffles and games.
Learn more and register online. >

Promotions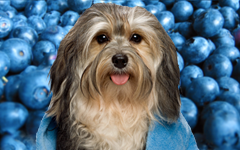 Spa Special: Scent of Summer
A brighter coat and relaxing spa bath are just what your pet needs this summer. Our spa package includes blueberry shampoo, blueberry conditioner, blueberry facial, teeth brushing, and long lasting blueberry cologne. Cost is $25 plus cost of bath or grooming. Call 732.842.4949 (Tinton Falls) or 732.528.8100 (Wall Township) to schedule an appointment.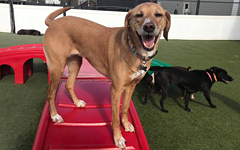 Resort Spotlight: Outdoor Play
Playcare is now included in your boarding rate! Inquire at front desk for more information.



Pawsitively Noteworthy Dates


July ~ National Lost Pet Prevention Month
July 10-16 ~ Everyone Deserves a Massage Week
July 1 ~ ID Your Pet Day
July 4 ~ Independence Day
July 11 ~ All American Pet Photo Day
July 15 ~ National Pet Fire Safety Day
July 31 ~ National Mutt Day