NEW CLASSES STARTING SOON!
JANUARY SCHEDULE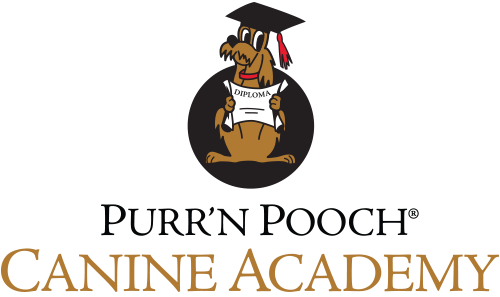 PUPPY BASICS
Mondays • 7:00 p.m. ~ 8:00 p.m. • Starts January 5
Saturdays • 12:30 p.m. ~ 1:30 p.m. • Starts January 10
MIND YOUR MANNERS
Tuesdays • 6:00 p.m. ~ 7:00 p.m. • Starts January 6
Saturdays • 11:15 a.m. ~ 12:15 p.m. • Starts January 10
PERFECT MANNERS
Tuesdays • 7:15 p.m. ~ 8:15 p.m. • Starts January 6
AGILITY4FUN
Saturdays • 10:00 a.m. – 11:00 a.m. • Starts January 10
NEW! MY DOG'S GOT TALENT (TRICKS)
Fridays • 7:00 p.m. – 8:00 p.m. • Starts January 9
If your puppy/dog has talent or wants to learn new tricks, then come along and join in the fun. Learn tricks like give paw, high five, roll over, peekaboo, spin, twist, touch and more.
ENROLLMENT DETAILS
Classes run for six weeks; $200 + tax and are held at our Tinton Falls facility. An Easy Walk harness or Gentle Leader is given to Puppy and Manners Class participants. Our animal behavior training uses a reward-based curriculum that's based on positive reinforcement. Best of all, basic dog training with Purr'n Pooch is fun because we enjoy helping your pooch learn and grow. Please make sure all vaccinations are up to date: rabies, dhlpp and bordatella.
TRAINING SEMINAR: WALKING YOUR DOG ON A LEASH
Thursday • January 22 • 6:30 p.m.
Cost $20
To register, please call 732.842.4949 or email info@purrnpooch.com.
ONE-ON-ONE INSTRUCTION
Instruction designed to focus on specific areas of behavior and obedience. Owners will learn to communicate more effectively with their pet, what motivates certain behaviors, coping with complex behaviors, how to read canine body language, how to harness and redirect the energy of their dog, and more. $125 per 1.5 hour session.
PRIVATE IN-HOME INSTRUCTION
Instruction designed for owners who can't join classes because of physical or traveling limitations, and/or for dogs who are not candidates for on-site classes. $150 for 1.5 hours of instruction.