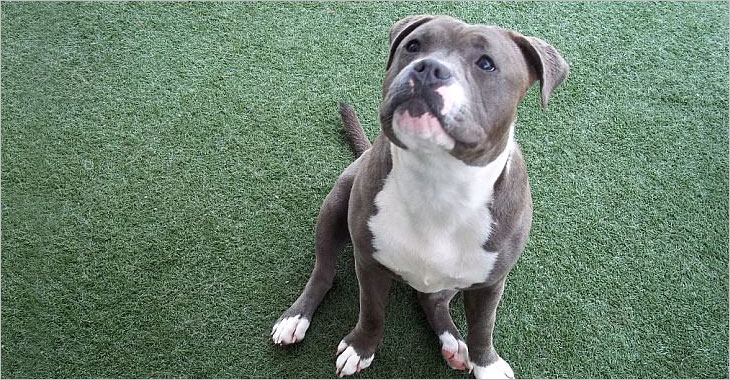 FAQs
What are your rates? Is there a weekly rate?
Cats: $35/day
Small Dogs (0-34 lbs.) • $35 Per Day
Medium Dogs (35-74 lbs.) •  $37 Per Day
Large Dogs (75 lbs. & over) • $39 Per Day
Deluxe Dog Suites: $85/Multiple Nights | $100/Single Night
Senior Pet Care • $70 & Up Per Day
Seasonal and holiday rates do apply – call about any long term boarding discounts.
Exotics: Inquire
(Please note that pricing above is per pet.)
What are your hours for drop-off and pick-up?
Our business hours are: Monday–Friday: 7 am-7 pm, Saturday: 8 am-5 pm, Sunday: 10 am-3 pm.
Boarding check-in is preferred before 3 pm Monday–Saturday, and 2 pm on Sunday.
Check out is 11 am to avoid charges for the day of pick up.
Why is there a check out time and why am I charged if I pick up after that?
We operate like a hotel and will not reserve a room if a pet isn't leaving by checkout time. Therefore, we charge for that day.
Am I charged for the day of drop off?
Yes, we operate like a hotel. You are charged for the day of drop off. Your reserved room is ready at opening to closing.
Am I charged if I cancel/pick up early?
Our cancellation policy is 48 hours prior to arrival but we do understand certain situations.
What happens when I arrive?
You'll be greeted by one of our staff members. Make sure to arrive early to complete some paperwork. Come in prior to closing so we can get your dog or cat settled in. We'll evaluate your pet's personality and temperament for play activities.
Can you separate my pets when they are fed?
Yes
How safe is the facility?
Purr'n Pooch Pet Resorts are staffed 24 hours a day. We have surveillance cameras, plus top-notch safety and cleanliness standards.
Does my pet go outside while boarded?
Yes. Please inquire about our different playgroups and/or daily individual walks.
Why are play times an additional charge?
Playtime is an additional charge because a professional staff member cares for and plays with your pet all day long.
What is daycare?
Daycare consists of professionally supervised socialization for dogs. It is a fun atmosphere for your pet to enjoy the day.
Do the dogs ever have confrontations?
Like people, pets can have disagreements. However, our staff is well trained and know the signs of when playtime may becoming too rough. They will then divert activities as necessary.
How do you know the dogs will get along?
Play groups are largely based on temperament and play style, so we can usually find a play group for most pets. Some pets are coded for special needs.
Does a dog ever get hurt? What would you do if my dog gets hurt?
Like kids in a playground, your pet can get a bump or a bruise simply from playing. If your pet were to need medical care for any reason, we would use your vet or a vet in the area, and of course notify you or your emergency contact.
Do you have a vet on site?
We have in-house vets and out of house vets on call 24hrs/day for any medical emergency or need.
What if my pet doesn't like/get along with other dogs?
If your pet prefers to not be with other dogs or you prefer your pet to not be with other dogs, we offer an Individual Playtime program, which is one-on-one time with your dog and one of our staff members.
What do I need to bring with my pet for boarding?
Bring your up-to-date shot records. Other than that, you don't need to bring anything except your pet! But if your pet is on a special diet or you just prefer we feed your pet its same diet, please bring the food, if possible, pre-bagged by day or meal.
Will my pet be in a small kennel?
Nope– no cages here. Our pet boarding accommodations include spacious private rooms and suites with skylights and TVs.
Can I bring my pets bed/toys/bowls?
We supply all bedding, bowls, and toys for your pet.
Why shouldn't I give my pet food or water for an hour after pickup?
Your pet can be very excited at first and may be prone to drinking/eating too much too fast which can cause them to ingest air and vomit. You should allow them time to settle down. Ice cubes are recommended for thirst.
What vaccinations do you require?
We require up to date vaccinations for Rabies, Distemper, and Bordatella for dogs and Rabies and Distemper for cats or Tieter levels (antibodies in the blood) approved by the veterinarian (in place of vaccinations).
What is the Bordatella vaccination for and why does my pet need it?
The Bordatella vaccination helps to protect against Upper Respiratory/Canine Cough/ Tracio bronchitis commonly called the common cold. It is not 100% affective, nor are other vaccinations.
What kind of food do you use if I don't bring any?
We use all high premium dry and canned food to your pet's liking.
What if my pet won't eat?
If you know your pet may be a picky eater, feel free to bring special treats from home and we can add it to their food if needed.
My pet is on a special diet/raw diet can you do that?
Yes, we can do special or raw diets. When necessary, an additional charge will apply. Please call to discuss.
What if my pet won't use the run area/go to the bathroom indoors?
We monitor and chart all pets in-house and if we find your pet will not utilize their indoor run area, we will take them out in the morning and afternoon for that purpose for no additional charge.
My pet is on medication. Can you administer that?
Yes, we can administer medications. Please provide enough for the stay, preferably in original containers.
My pet is diabetic and gets insulin shots. Can you give them?
Yes, you just need to provide the insulin and syringes and any other medical needs for charting.
What is the charge for medication?
Medication charges vary from $1-$3+ per day, depending on what it is and how often it needs to be given. Insulin shots are $10 per shot.
Can the medication be mixed in with my pet's food?
We require all medications to be separate from your pets food. Since medications are a priority to your pet's needs, we administer medication separately to be sure they are properly received. All medications are preferred to be in the original containers.
Do you give my pet a bath before I come for pick up?
We do offer a bath service for an additional fee.
Am I charged for the day of pick up if my pet gets a bath/is groomed on that day?
We do the majority of our baths before we open, so your pet can be ready for pickup before our check out time. If your pet has a trim and style appointment with one of our professional groomers and the groomer can't finish your pet before check out time (11 a.m.), then the check out rule will not apply to you.
Can I call for status reports?

Absolutely! Actually you can call or email us and we'll respond to let you know how your pet is doing. We can even show you current pictures of him or her.