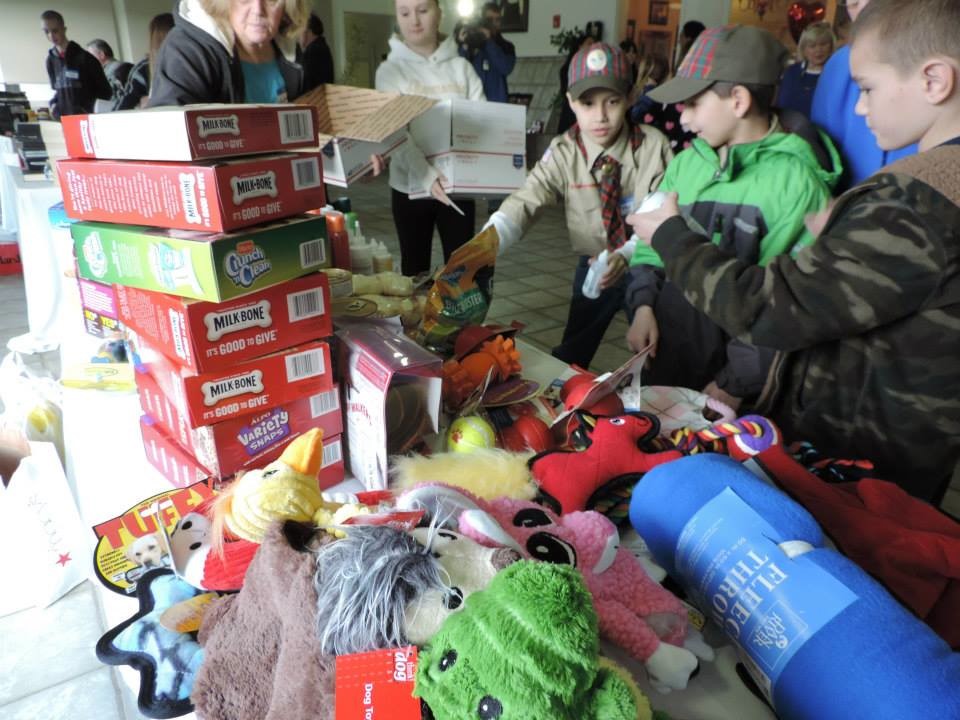 Through November 30, 2014, the Purr'n Pooch Foundation for Animals will collect food and supplies for local animal rescue organizations and shelters. Donations may be dropped-off at the reception areas at Purr'n Pooch Pet Resorts located at 86 Gilbert Street West in Tinton Falls and 2424 Highway 35 in Wall, NJ. Office hours are Monday–Friday 7 a.m. to 7 p.m. and Saturday and Sunday 8 a.m. to 5 p.m. The office is closed on Thanksgiving.
Items accepted include:
Canned cat food
Cat nip
KMR (Kitten Milk Replacer)
Any scoopable cat litter
New plastic cat carriers and beds
Fuzzy mice, jingle balls, interactive toys
Canned puppy and dog food
Cat and dog treats
Pill pockets
New leashes and collars
EZ Walk harnesses
Gentle Leaders
New beds
KONGS and peanut butter
Hard dog toys, Nylabones
Paper towels
Clean linens (sheets, towels, blankets, comforters, pillowcases, etc.)
Vinegar, bleach, trifectant, Lysol wipes
Small paper bowls
Wee-wee pads
Laundry detergent, fabric softener
30+ gallon garbage bags
In December and January, the Purr'n Pooch Foundation for Animals will host its annual donation collection drive for U.S. Military Working Dog Teams who have been deployed to the Middle East. The organization will also host a volunteer day in January for businesses, schools, organizations, and individuals who would like to participate in the letter writing and packaging of the shipments. Visit the Purr'n Pooch Foundation for Animals website  for list of items needed for canines and their handlers and the volunteer day date. Volunteers will receive service credits for their participation. If interested in volunteering or for more information, email info@purrnpooch.com.