Save the dates for events and promotions
Events
MARCH BIRTHDAY PARTIES
Tuesday, March 10 ~ Tinton Falls
Thursday, March 12 ~ Wall Township
Everypaw is a lil Irish in March. Help us celebrate our daycare friends born in the month of March. Pictures will be posted on Facebook after the party.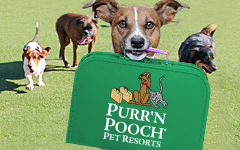 SPRING BREAK IS RIGHT AROUND THE CORNER!
It's time to make your pet's vacation reservations. Call the the Tinton Falls (732.842.4949) or Wall Township (732.528.8100) resort to book your pet's stay.
Promotions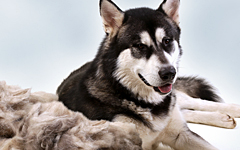 SPA SPECIAL: FURMINATOR
Spring is here and so is shedding season. FURminator deShedding shampoo can drastically reduce shedding. This shampoo and conditioner can be used on long and short haired dogs and cats to improve skin health and hair growth and adds elasticity to the hair shaft to reduce shedding. Pricing depends on coat condition and size of pet. Call either location for an approximate price for your pet.



RESORT SPOTLIGHT: FROZEN YOGURT SANDWICHES
Pamper your pet with a special treat during their next vacation with us.
Pawsitively Noteworthy Dates


March ~ Recognizing Poison Prevention Awareness Month
March ~ Celebrating Adopt a Guinea Pig Month
March 3 ~ World Wildlife Day
March 13 ~ K9 Veteran's Day
March 20 ~ First Day of Spring
March 23 ~ National Puppy Day