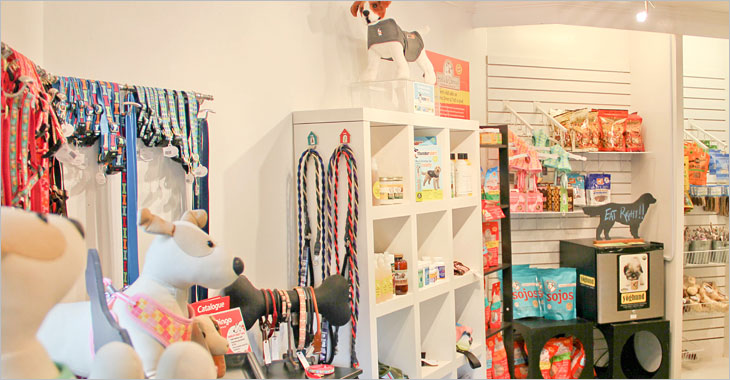 BOUTIQUE
Convenient Shopping for Pet Families On-the-Go
Purr'n Pooch boasts a newly renovated and stocked retail boutiques at our Tinton Falls and Wall locations. For the convenience of our clients, we offer daily customer service and shopping for on-the-go pet families. Our friends count on us to research the pet products we offer for the highest quality and health and safety standards available on today's market.
Your pet is our best friend, so please consider the Purr'n Pooch Boutique a dependable resource when purchasing food or accessories for your dog or cat.
At Purr'n Pooch Pet Resorts we also believe that smart feeding choices are key to raising healthy and happy cats and pups. Poor quality and over processed foods can cause a host of issues for your pet, including skin allergies, digestive problems and chronic ear infections. We are pleased to announce that Purr'n Pooch now carries affordable quality food lines for your pet.
We also welcome your special order requests. If you have any questions or would like to place a special order, contact retail@purrnpooch.com.
Foods
Sojos dehydrated raw
Stella & Chewy's freeze dried raw
Blue Buffalo  holistic dry food
Taste of the Wild grain free food
All Natural Chews
Churpie Chews:  all natural chews made from Yaks milk
Merrick bully sticks
Merrick  saddle bone
Jones marrow bones
Jones curly q's
Treats
Sojos good dog treats
Sojos grain free treats
Stella & Chewys carnivore crunch and carnivore kisses
Bixbi all natural chicken jerky made in the usa
zukes mini naturals
Whole Life freeze dried treats
Spa
K-9 Granola Factory Coconut oil and all natural flea and tick control
Purr'n Pooch Whitening and Everyday Shampoo
Accessories
Up Country Collars and leashes
Double handle leashes great for teaching how to heel
Dogo fashion harnesses great for dogs up to 20 lbs
Thundershirt
Purr'n Pooch Branded Merchandise
Tri-blend Cotton Shirts
Diner mugs
Legacy trucker hats