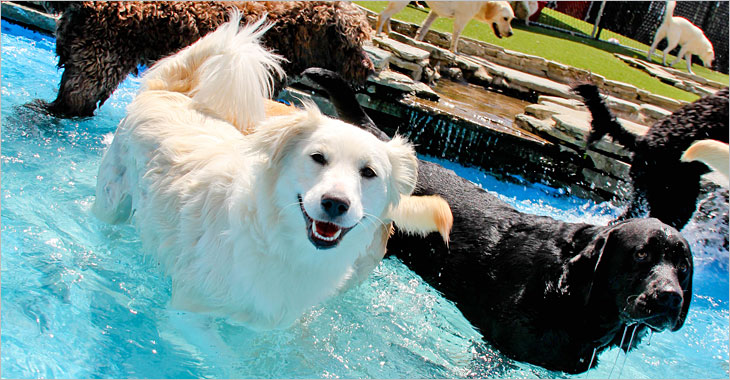 PROMOTIONS
MAY
SPA SPECIAL: HONEY ALMOND & MUD
Indulge your pet in a luxurious honey almond shampoo, mud conditioning treatment, toasted almond cologne and teeth brushing. $25 plus cost of bath and grooming. Call 732.842.4949 (Tinton Falls) or 732.528.8100 (Wall Township) to schedule.
RESORT SPOTLIGHT: AQUATIC EXERCISE
Need to get your pet ready for your new pool opening this month? Call our Wall Township location at 732-528-8100 and schedule an indoor aquatic exercise session with Jamie.