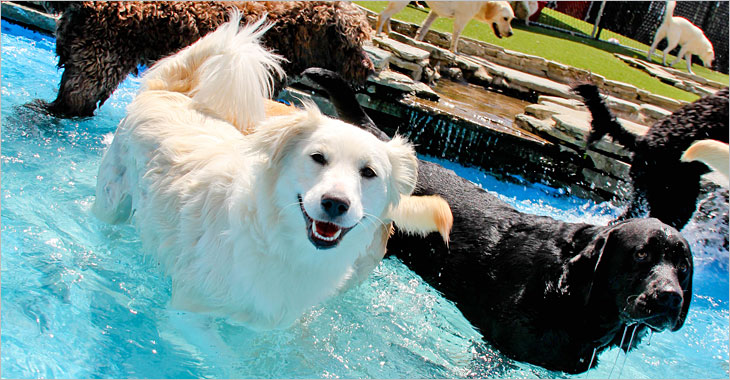 PROMOTIONS
MARCH
RESORT SPECIAL: MARCH MADNESS
Buy a 30 day daycare pass and receive a complimentary bath.
SPA SPECIAL: SOOTHING AVOCADO SHAMPOO
This moisturizing shampoo with avocado oil and aloe vera gel helps heal flaky skin and condition dry coats. Package includes shampoo, fragrant spritz, and teeth brushing. Cost is $18 plus price of grooming or bath.
RESORT SPOTLIGHT: IN-HOME PET SITTING
Ideally we like all our guests to stay with us at the resort because we are staffed 24/7 and have back up generators in case of power outages, but we understand there can be extenuating circumstances. Learn more on our website or contact info@purrnpooch.com.
NEW TRAINING CLASSES
Our Certified Pet and Dog Trainers (CPDT) specialize in household manners, everyday commands and prepare your dog to obey instructions at home, in public and around other dogs. Our training uses a reward-based curriculum that's based on positive reinforcement. Classes run for six or seven weeks.
MIND YOUR MANNERS
Sundays, 2:30 p.m. ~ First class March 4
No class on April 1
TRICKS
Sundays, 3:45 p.m. ~ First class March 11
No class on April 1
MIND YOUR MANNERS
Mondays, 6:00 p.m. ~ First class March 5
No class on April 2
TRICKS
Tuesdays, 6:00 p.m. ~ First class March 13
No class on April 3
CGC PREP
Thursdays, 6:00 p.m. ~ First class March 15
No class on April 5