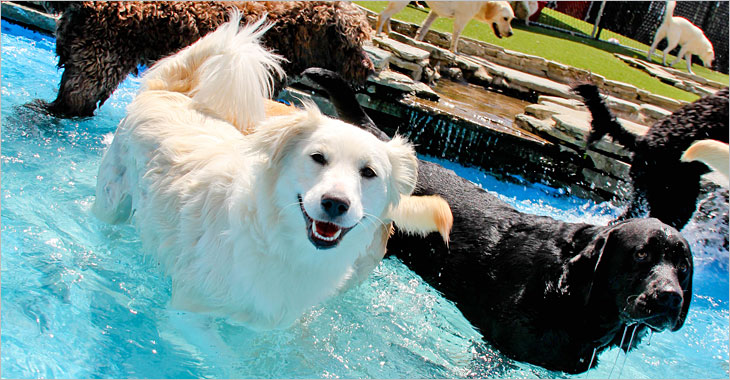 PROMOTIONS
APRIL
SPA SPECIAL: HONEY BUNNY
Treat your friend to a honey almond shampoo, sugar scrub (for tummy, elbows, groin, inner thighs), teeth brushing and your choice of Honey Bunny or Jelly Bean cologne. Price is $25 plus price of bath or grooming. Call 732.842.4949 (Tinton Falls) or 732.528.8100 (Wall) to make an appointment.
RESORT SPOTLIGHT: AQUATIC EXERCISE
Purr'n Pooch's aquatic exercise sessions are located in our indoor spa pool in Wall Township. Our experienced pet care technicians will care and comfort your dog with ease and patience. Swimming, games, and other exercise routines are part of the fun as your friend learns to move and play gently in our warm, spa waters. All pets are sized and supplied with a canine life preserver. The pool setting is calm and quiet -ideal for relaxation and rejuvenation. All sessions are private and done by appointment. They can be held individually or combined with boarding, daycare, grooming or other amenities. Pricing starts at $65. Call 732.528.8100 (Wall) for more information or to schedule and appointment.