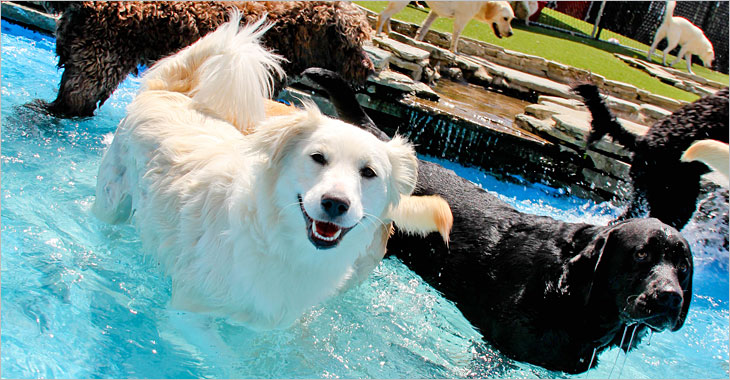 PROMOTIONS
AUGUST
SPA SPECIAL: BARK FOR BLUEBERRIES

A brighter coat and relaxing spa bath are just what your pet needs this summer. Our spa package includes blueberry shampoo, blueberry conditioner, blueberry facial, teeth brushing, and long lasting blueberry cologne. Cost is $25 plus cost of bath or grooming.
RESORT SPOTLIGHT: RELAXATION MASSAGE
Looking to treat your best friend to something special? Massages can decrease stress and anxiety, ease muscle tension and soreness, increase circulation, and contribute to healthy coat and skin. Massages can be added to any daycare or boarding stay for $30.
INTERNATIONAL ASSISTANCE WEEK
International Assistance Week was created to recognize all the hard working dogs who assist their owners in their daily lives. These pets allow their companions to live fuller lives and help their owners with medical, mental, and physical problems. In honor of International Assistance Week (August 6 to 12) Purr'n Pooch will give 15% off all baths for certified service dogs.