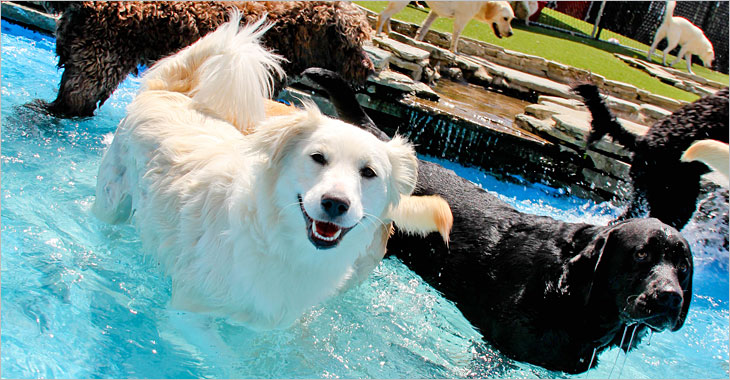 PROMOTIONS
JANUARY
SPA SPECIAL: VANILLA SNOWFLAKE
Pamper your pet with a shampoo that will leave their coats shiny, soft, and healthy. Spa package includes vanilla cookie shampoo, vanilla bean spritz, and teeth brushing. Cost is $18 plus price of bath or grooming.
JANUARY TRAINING CLASSES
January is National Train Your Dog Month. Our Certified Dog Trainers (CPDT) specialize in household manners, everyday commands, and prepare your dog to obey instructions at home, in public, and around other dogs. Learn more >
RESORT SPOTLIGHT: PURR'N POOCH PET SHIELD
The Pet Shield is an internationally recognized training tool developed by the owner of Purr'n Pooch Pet Resorts, Dick Palazzo. Learn more >
HEALTHY PET, HAPPY PET
Happy and Healthy New Year to all our client humans and furry. At Purr'n Pooch we believe in a healthy lifestyle for us and our pets. Ask about our new doggie treadmill that can be added to your pet's next vacation with us.