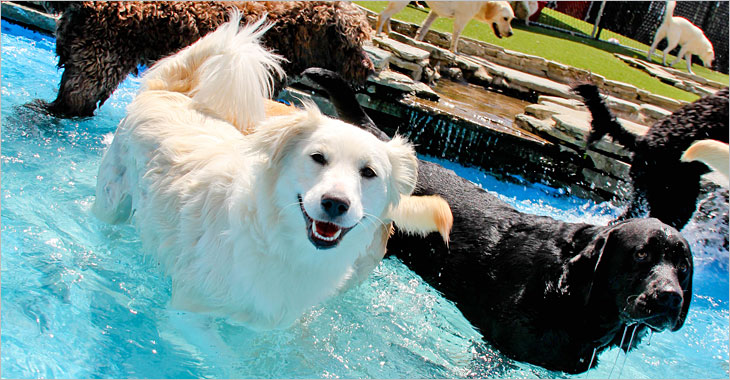 PROMOTIONS
SEPTEMBER
SPA SPECIAL: APRICOT CHAMOMILE
September's spa package features relaxing and soothing apricot and chamomile. The shampoo has the refreshing smell of apricots and the calming chamomile flower scent. The package includes shampoo, spray with fresh apricot and a hint of soothing chamomile and teeth brushing. Cost is $18 plus price of bath or grooming.
RESORT SPOTLIGHT: DAYCARE PROMOTION
To thank our wonderful clients, anyone that purchases a 30-day pass this month will receive a free bath.