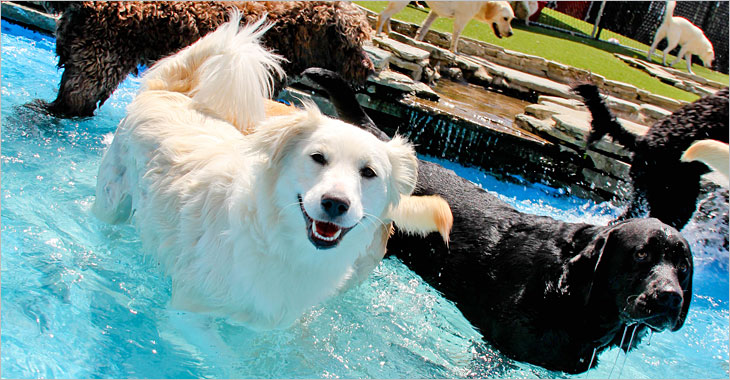 PROMOTIONS
JUNE
Spa Special: Barking for Blueberries
A brighter coat and relaxing spa bath are just what your pet needs this summer. Our spa package includes blueberry shampoo, blueberry conditioner, blueberry facial, teeth brushing, and long lasting blueberry cologne. Cost is $25 plus cost of bath or grooming. Call 732.842.4949 (Tinton Falls) or 732.528.8100 (Wall Township) to schedule an appointment.
Resort Spotlight: Outdoor Freshwater Pools
Add pool fun to your pet's summer vacation.