Purr'n Pooch Expanding Its Luxury Pet Care Facilities in Wall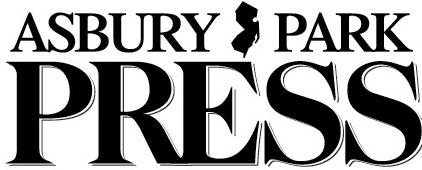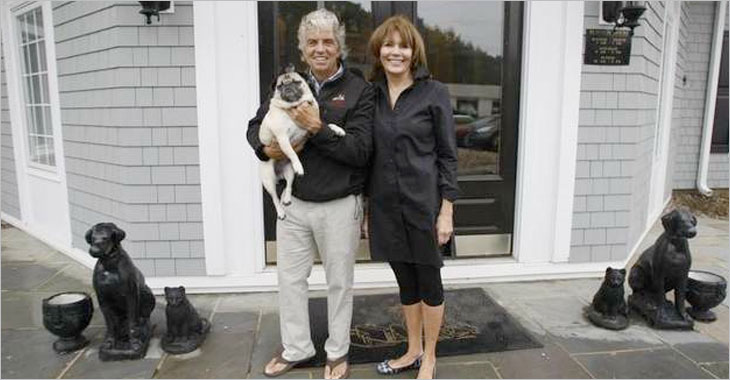 By Kerry Close
June 14, 2012
In early February 2010, the Jersey Shore was in the midst of the "Snowmageddon" – the blizzard that dropped over a foot of snow across much of the area – and the Purr'n Pooch Pet Resort here found itself in a bit of a dilemma. "The dogs couldn't get out," said Purr'n Pooch owner Dick Palazzo, 63, of Monmouth Beach. "We couldn't shovel; we couldn't move. We were all stuck." Ultimately, it was the dogs themselves that came up with the solution. "The bigger dogs – the huskies, a St. Bernard – lined up at the door, and started to tunnel their way out," Palazzo said. "And then the smaller dogs followed. And that way, they all got out." Responding to glitches like these is a necessary skill in managing the luxury pet boarding facility, Palazzo said. In his 43 years of operating the Purr'n Pooch, he has learned to take each day as it comes.
"It's really a day-by-day business," Palazzo said. "We're here 24/7, 365 days a year, ready to tackle everything." Palazzo, a lifelong animal lover, started working in animal boarding facilities as a teenager. After studying veterinary medicine at the University of Florida, he became the manager of the Purr'n Pooch after it opened its second location in Tinton Falls in 1971. Under Palazzo, the boarding facilities became a family-run business, expanding their offerings to include grooming, day care and training. The Purr'n Pooch's Wall location is currently undergoing renovations to build luxury pet accommodations on its second floor.
"We're pushing the limits of what we can do," Palazzo said. "We want to have everything, from soup to nuts." The addition, which is set to be available for use in October, includes deluxe suites with couches and televisions, an indoor swimming pool and spa and extensive play areas. Additionally, cats staying at the Purr'n Pooch will find a jungle-themed playroom and a waterfall for their use. "People go away on vacation and have fun, but we want to make sure their pets have fun too," Palazzo said. Dogs and cats are not the only animals who have enjoyed stays at the Purr'n Pooch."We had a coati once," said Palazzo's wife Mary. But the raccoon-like mammal with an elongated snout was not "enough to make a living off of," Mary Palazzo said. Regardless of the type of animal, Dick Palazzo said he strives to make every pet's stay memorable. "My definition of success is having pets who originally were timid, who didn't want to leave their owners, leap out of the car and race to the door (of the Purr'n Pooch)," he said. "I also want to convince their owners that these pets are having a good time."
Dick Palazzo said the couple's daughters, Koren and Betsy, have helped the boarding facility ensure that its four-legged customers are well-entertained during their visits. Under their wing, the Purr'n Pooch has branched out to offer pet massages, birthday parties and weddings. "My daughters come from the corporate world, so they have a lot of ideas," he said. Koren Palazzo-Spadavecchia and Betsy Palazzo have also started a nonprofit foundation called Purr'n Pooch Foundation for Animals, which provides resources and financial support to non-profit, no-kill animal rescue groups. The foundation has raised over $40,000 in the three years since its creation. "We just want to give back to the animals," Betsy Palazzo said. "It's been a great success."
No matter how much the Purr'n Pooch expands, however, Dick Palazzo said he is committed to keeping the business focused on the pets it serves."We have the best facilities, the best staff, and we work to make sure pets have the best time," he said.
Photo: Purr'n Pooch owners Dick Palazzo and his wife Mary hold Kloe, a pug who likes to spend time at the front desk at the Wall facility. MARY FRANK/STAFF PHOTOGRAPHER