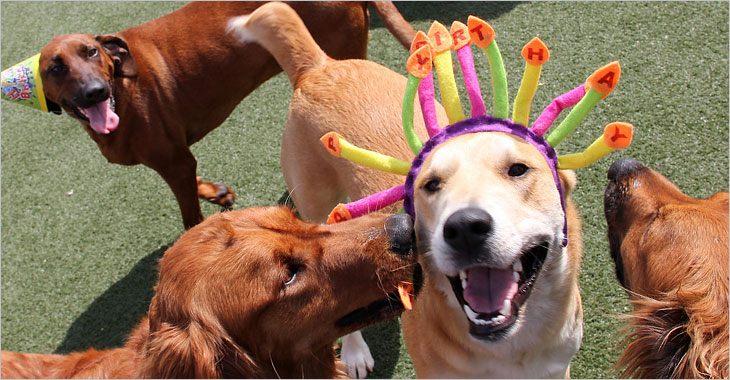 EVENTS
JULY
JULY BIRTHDAY PARTIES
Tuesday, July 17 ~ Tinton Falls
Thursday, July 19 ~ Wall Township
Party games and pictures will be taken on the playground. Come help us celebrate our daycare friends born in the month of July. Photos will be posted on Facebook the next day.
SUMMER PHOTO CONTEST
In honor All American Pet Photo Day on July 11 we are having a summer photo contest. Submit photos to info@purrnpooch.com between Thursday, July 5 and Tuesday, July 10. An album of the photos will be posted on Facebook on and all voting will be done on Wednesday, July 11, All American Photo Day. The photo with the most likes/loves by 11:59 p.m. on the July 11 will win one free night of luxury boarding with playtime.
AGILITY FOR FUN TRAINING CAMP FOR KIDS
Monday, July 16 – Thursday, July 19
Monday, August 13 – Thursday, August 16
4:00 p.m. – 5:30 p.m.
Looking for something fun and different for your kids to do this summer? Agility For Fun Training Camp will teach the fundamentals of agility to your children and pet. Camp will be held July 16 through July 19. A second week will be August 13 to August 16. The camp is for children between the ages of 9 and 14 and the cost is $150 plus tax per week. Parent or guardian must remain with student during the camp. Please email info@purrnpooch.com or call 732-842-4949 for more information.
PURR'N POOCH FOUNDATION FOR ANIMALS SUMMER GALA
Wednesday, August 15 ~ 6:00 p.m. – 10:00 p.m.

The Channel Club, Monmouth Beach
Join us at the Purr'n Pooch Foundation for Animals 9th Annual Summer Gala as enjoy a spectacular sunset on the Shrewsbury River while raising money for animals in need. The evening will feature live music, open bar, dinner, dancing, raffles and games. Learn more and register online. >