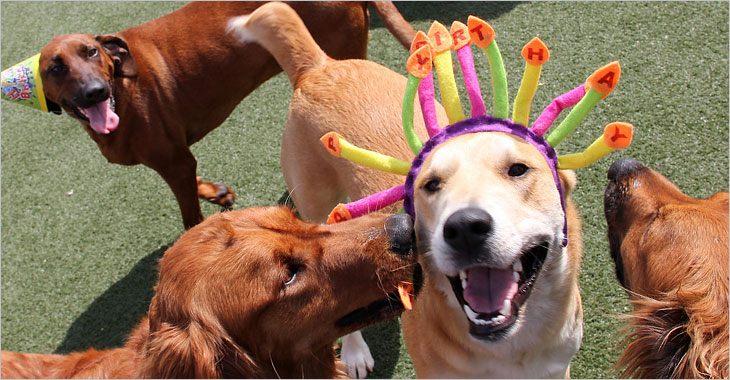 EVENTS
NOVEMBER
HOLIDAY PET FOOD & SUPPLIES DRIVE
Wednesday, November 1 ~ Sunday, December 16
Tinton Falls and Wall Township Pet Resorts
We will be collecting pet supplies and food to be distributed to local rescue groups and charities this holiday season.
NOVEMBER BIRTHDAY PARTIES
Tuesday, November 13 ~ Tinton Falls
Thursday, November 15 ~ Wall Township
Party games and pictures will be taken on the playground. Come help us celebrate our daycare friends born in the month of November. Photos will be posted on Facebook the next day.
HOLIDAY PHOTO CONTEST
Enter our Annual Holiday Photo contest by submitting a holiday picture of your pet to info@purrnpooch.com by November 30. The winning pet will receive one night stay with play in our luxury lodging. The photo will also be the cover image for our holiday card this year.