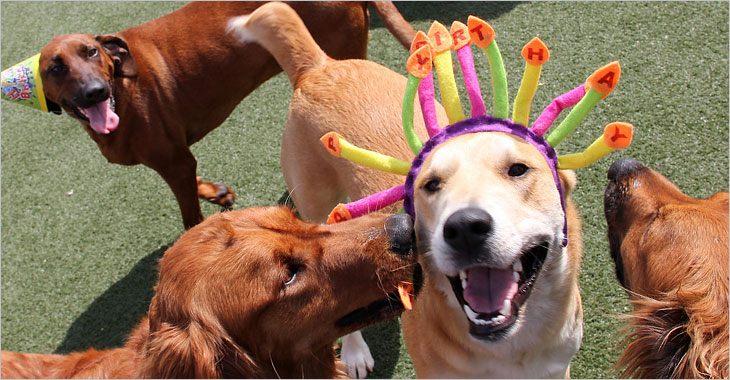 EVENTS
MARCH
MARDI GRAS PARTIES
Tuesday, March 5 ~ Tinton Falls & Wall Township
We will be partying in daycare in both resorts to celebrate Mardi Gras.
ST. PATRICK'S BIRTHDAY PARTIES
Tuesday, March 12 ~ Tinton Falls
Thursday, March 14 ~ Wall Township
Everypaw is a lil Irish during our St. Patrick's themed Birthday parties. Help us celebrate our daycare friends born in the month of March. Pictures will be posted on Facebook after the party.
PET FIRST AID & CPR CLASS
Saturday, April 13 ~ 11:00 a.m. – 1:30 a.m.
Tinton Falls Resort
The Pet First Aid & Pet CPR course is a certification course through the American Safety & Health Institute (ASHI). The course runs about 2 ½ hours and consists of training in rescue breathing, pulse check and chest compressions. The course covers emergencies such as bleeding, shock, fractures, heat and cold emergencies, poisoning, drowning and much more.
Learn more and register >