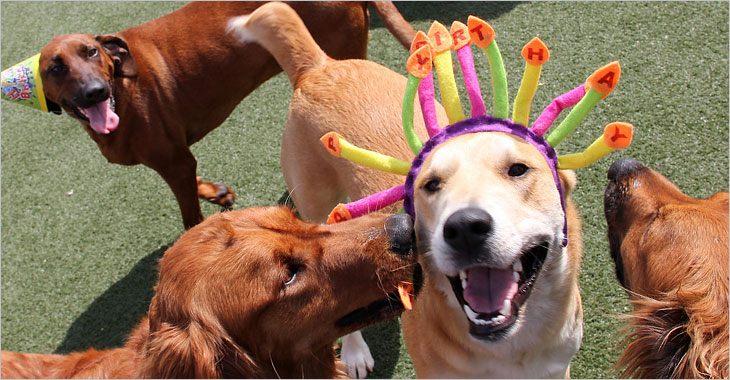 EVENTS
JANUARY BIRTHDAY PARTIES
Tuesday, January 9 ~ Tinton Falls
Wednesday, January 10 ~ Wall
Join us for games on the playground as we celebrate our daycare friends born in January.
JANUARY TRAINING CLASSES
Our Certified Pet and Dog Trainers (CPDT) specialize in household manners, everyday commands and prepare your dog to obey instructions at home, in public and around other dogs. Our training uses a reward-based curriculum that's based on positive reinforcement. Classes run for six or seven weeks.
MIND YOUR MANNERS
Sundays, 2:30 p.m. ~ First class January 7
PUPPY           
Sundays, 3:45 p.m. ~ First class January 7
MIND YOUR MANNERS
Mondays, 6:00 p.m. ~ First class J anuary 8
PUPPY STAR
Tuesdays, 5:00 p.m. ~ First class January 9
TRICKS 
Tuesdays, 6:15 p.m. ~ First class January 9

CGC PREP
Thursdays, 6:00 p.m. ~ First class January 11