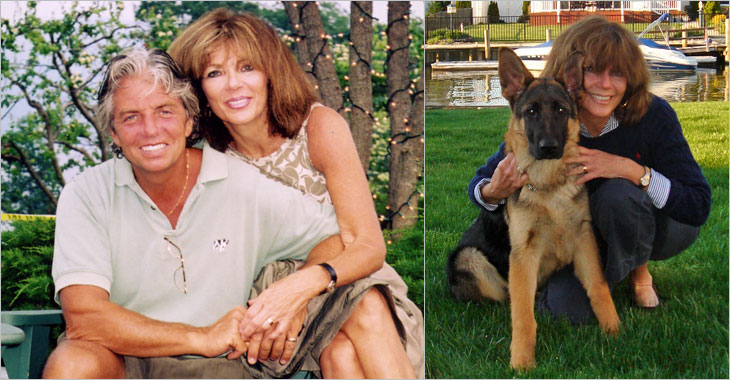 MARY PALAZZO
Vice President
Mary earned her B.A. in Humanities from St. Leo University, where she currently is on the Board of Trustees. She has a Masters in Theology from Georgian Court University and is a certified secondary education teacher. She holds a certification as a dog trainer from the Volhard Dog Training School.
Under the careful eye of Dick and Mary, Purr'n Pooch has grown to be a model pet resort. Mary has been involved with Purr'n Pooch since before her daughters, Koren and Elizabeth, were born. She works at the business in many capacities from managing its daily operations and programming to consulting on its architectural design and décor. Mary is personally responsible for many of Purr'n Pooch's innovations and takes the responsibility of caring for their clients' pets with great seriousness. She has a passion for horseback riding and spending time with her own dogs and shares with Dick a tremendous love for animals.
Mary is also on the Board of the Purr'n Pooch Foundation for Animals, which was founded in 2009 by her daughters to commemorate Mary and Dick's passion for animals on the 40th Anniversary of Purr'n Pooch.