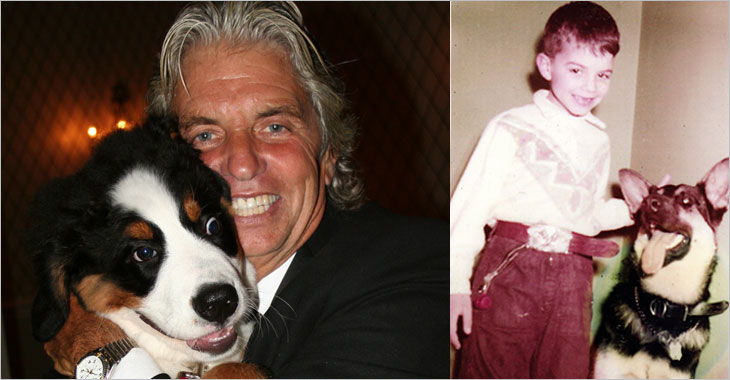 DICK PALAZZO
President
Purr'n Pooch's President Dick Palazzo is an industry innovator and passionate animal welfare advocate. Dick's background in veterinary science and vast experience as a trainer, behaviorist, groomer and businessman have been essential to Purr'n Pooch's more than 45 years of success.
After graduating from St. Leo University, he studied veterinary medicine at the University of Florida. It was at this time that Dick decided to pursue a career in the fields of pet care, training and grooming. Through this extensive schooling, Dick developed and maintained a thorough knowledge of techniques, developments and trends in the field.
Dick started his professional career in the early 70s as a dog trainer, receiving his practical training and experience with Sinclair Eaton and Tom Macek. He continued his zest for knowledge by becoming one of the first students to graduate from Jack Volhard's School for Dog Training. Furthering his education, Dick worked as an assistant to a thoroughbred trainer and equine vet. He also graduated from the Stanton School of Dog Grooming under the instruction of Joe Stanton, Tom Meyer and Shirlee Kalstone, some of the most respected names in grooming. Dick also competed in breed shows and the obedience ring with CDs, CDX, and Shutzhund dog training. In fact, Dick and his beloved German Shepherd Roland won the Purina Award in the Frisbee competition and the Feline Friskee's Grand Champion Award with his cat Yoey. Thanks to these early experiences, Dick was able to observe and utilize a wide variety of training and behavioral modification techniques that would serve him well throughout his career.
In the early seventies Dick pursued his first entrepreneurial endeavor and opened It's a Dogs' World, a professional dog training and grooming company in Long Island, New York. Shortly after, he relocated his business to Monmouth County, New Jersey where he expanded his services to include dog boarding and developed a concept that would revolutionize the industry. He teamed up with a veterinarian who established Purr'n Pooch – one of the nation's first enclosed controlled environment and full-service pet boarding, grooming and training facility.
Soon after the creation of Purr'n Pooch in Wall Township, a second facility in Tinton Falls was established to accommodate the high demand that this new concept generated. By concentrating on social interaction, Dick established leash-free indoor and outdoor environments that promoted stress reduction and healthier living. This concept was the catalyst for "Doggie Daycare" across the nation.
Currently, with more than 40,000 square-feet of luxury space at two luxury resort locations, a staff of more than 85 highly trained pet care professionals and a reputation as an industry leader, Dick Palazzo has developed one of the most successful pet care facilities in the world.
Dick continues to build upon his reputation as a compassionate, dynamic leader in the field of pet care by working in his facilities daily and lecturing across the region. Dick is currently working with Dr. Nicholas Dodman, a Diplomate of the American College of Veterinary Behaviorists and Professor, Section Head and Program Director of the Animal Behavior Department of Clinical Sciences at Tufts University to study and observe the behavior of pets. Dr. Dodman is one of the world's most noted and celebrated veterinary behaviorists and Trustee of the Purr'n Pooch Foundation for Animals.
Dick Palazzo lives on the Jersey Shore with his wife Mary, also an animal welfare advocate, trainer and groomer and partner in the success of Purr'n Pooch. Dick and Mary's daughters, Elizabeth and Koren and son-in-law, Darren also specialize in their own areas of pet care expertise and assist with the operation of Purr'n Pooch. The Palazzo Family also includes their grandchildren, German Shepherds, rescued Bull Terrier, Black Persian, and a horse.
For an interview with Dick Palazzo, contact Jennifer Smiga of inBLOOM Communications at jen@inbloomcomm.com or 201.892.9403.
"MY PASSION IS LOVE FOR ANIMALS. MOTIVATION, DEVELOPMENT AND CREATIVITY CAN NOT EXIST WITHOUT PASSION.

MY DIRECTION AND LEVEL OF SERVICE TO PETS HAS GARNERED PURR'N POOCH TO BE ONE OF THE FINEST PET CARE RESORTS IN THE WORLD.

LOVE, DEDICATION, HARD WORK AND PASSION REMAIN MY LIFE."