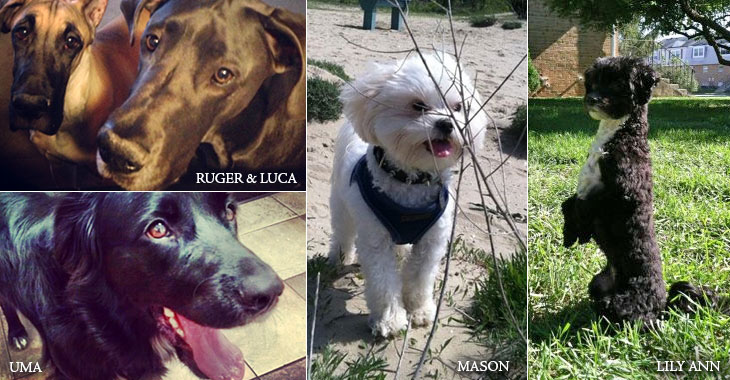 Today, February 20th, we observed "Love Your Pet Day". We could not locate the origins of this new National Pet Holiday, but nonetheless all of us at Purr'n Pooch Pet Resorts enjoyed celebrating it with friends who visited us for some pampering and playtime at our Tinton Falls and Wall, NJ locations.
Many people (and pets) appreciated the designation of special quality time to recognize the important roles our dogs and cats play in the lives of our families. We asked our friends on Facebook to email us some pics and special sentiments about their pets. We hope you enjoy reading the adorable comments.
Please feel free to continue to send us pics and comments at info@purrnpooch.com. We look forward to continuing to post about our friends, and we would love to hear from you on how you and your pets celebrated "Love Your Pet Day".
My dogs are the best people I deal with! I love them more every day! – Rebecca Medlyn, Mom to Mason & Lily Ann
My family and I love Uma because she is just as loud and crazy as we are! She's comforts and watches over us – and is always ready to play! – Ashley Willis, Mom to Uma
They are big babies with huge hearts. They give us so much love, tons of kisses. They do such silly things and they always put a huge smile on our faces. They are the best!! – Sandy and Mark Sokoloff, Mom & Dad to Luca & Ruger